Community Events
There are currently no events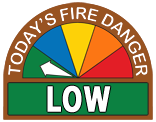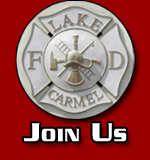 2017
Fire
EMS
MVA
Jan
22
62
2
Feb
18
62
2
Mar
19
58
5
Apr
15
64
4
May
11
58
3
Jun
82
11
5
Jul
59
17
3
Aug
Sept
Oct
Nov
Dec
Total
226
332
2016 INCIDENTS
FIRE
EMS
MVA
JAN
23
58
1
FEB
23
49
7
MAR
16
71
4
APR
20
70
4
MAY
14
48
6
JUN
19
63
5
JUL
14
74
2
AUG
17
34
6
SEP
9
43
4
OCT
24
86
7
NOV
12
60
6
DEC
14
65
5
Total
205
721
Previous Years
Fire
EMS
Total
2013
197
619
816
2014
206
693
899
2015
234
680
914
2016
205
721
926
Web Counters
Website Visitors
Since
August 13, 2012

Visitors Today
Oct 16, 2017

Latest 10 Responses

10/16/2017: The Rope Rescue class scheduled to begin on October 21st has been cancelled.
10/16/2017: MOTOR VEHICLE ACCIDENT|| 45 RICHARDSVILLE RD,KENT |STA 16 XS PUDDING ST|
10/15/2017: UNKNOWN MEDICAL PROBLEM|| 109 PUTNAM DR,KENT |STA 17 XS LOWELL RD/BRYANT RD|
10/15/2017: UNCONSCIOUS/FAINTING|PUTNAM NURSING AND REHAB| 404 LUDINGTONVILLE RD,KENT |APT 318 |STA 17 XS BOWEN RD/ROUTE 311|
10/15/2017: UNCONSCIOUS/FAINTING|| 224 LONGFELLOW DR,KENT |STA 17 XS LORNE CT/LUCILLE RD|
10/15/2017: WEEKLY ANNOUNCEMENTS 10/15/2017
10/15/2017: STAND BY|PUTNAM COUNTY PARK| 201 GIPSY TRAIL RD,KENT |STA 17 XS ALMS HOUSE LN/LT MICHAEL NEUNER CT|
10/15/2017: UNKNOWN MEDICAL PROBLEM|| 50 KNOLLCREST RD,KENT |STA 17 XS PUTNAM DR/LONGFELLOW DR|
10/15/2017: SICK PERSON|| 29 FOWLER AV,CARMEL |APT 1 |STA 12 XS GLENEIDA AV/ROUTE 301|
10/14/2017: CHEST PAIN|ARMS ACRES| 75 SEMINARY HILL RD,CARMEL |APT FLR 1 |STA 31 XS OLD TOWN RD/MECHANIC ST|
2017 TRUCK RAFFLE
Was held on Sunday September 24th
Thank you for all the support!!
Lake Carmel Explorer's Female members attend Fire Camp

Ex-Chief Robert Shannon, July 20

This week three of our female Explorers traveled to Utica NY for an all female fire camp. Nicole Kerr, Rachel Wahlers and Bridget Donelan spent a week participating in the Phoenix Fire Camp. This all female fire camp is designed to train young female Explorers by Adult female firefighters from around New York. Click on the link for the article and video.... (Full Story)




Hudson Valley Convention Parade

Ex-Chief Robert Shannon, June 20

Members of the fire department recently travel upstate for the Hudson Valley Fireman's convention parade. Out of 90 plus departments LCFD took home Best Appearing Department Blouse Uniform 20 to 25 in the line of march. ... (Full Story & Photos)

Your feedback is important to us! Feel free to sign the guestbook.