Community Events
There are currently no events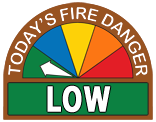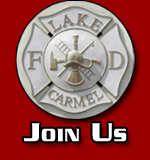 2016 INCIDENTS
FIRE
EMS
MVA
JAN
23
58
1
FEB
23
49
7
MAR
16
71
4
APR
20
70
4
MAY
14
48
6
JUN
19
63
5
JUL
AUG
SEP
OCT
NOV
DEC
Total
115
359
2015 Incidents
Fire
EMS
MVA
Jan
16
70
7
Feb
33
61
2
Mar
18
63
3
Apr
23
56
5
May
25
54
5
Jun
20
51
5
Jul
19
52
3
Aug
19
57
5
Sep
16
61
5
Oct
21
51
2
Nov
15
52
5
Dec
9
52
2
Total
234
680
Past Years
Fire
EMS
Total
2015
234
680
914
2014
206
693
899
2013
197
619
816
Web Counters
Website Visitors
Since
August 13, 2012

Visitors Today
Aug 29, 2016

Latest 10 Responses

08/29/2016: FALLS/BACK INJURY|| 64 DREW RD,KENT |APT PH |STA 17 XS
08/28/2016: WEEKLY ANNOUNCEMENTS 8/28/2016
08/28/2016: UNCONSCIOUS/FAINTING|LA FAMIGLIA| 5 SEMINARY HILL RD,CARMEL |STA 12 XS ROUTE 6 /CHURCH ST
08/28/2016: SICK PERSON|| 210 LAKESHORE DR E,KENT |STA 17 XS CLUBHOUSE DR/YORKTOWN RD
08/27/2016: BACK PAIN|KENT POLICE| 40 SYBILS CRSNG,KENT |STA 17 XS DEAD END /ROUTE 52
08/26/2016: AUTOMATIC FIRE ALARM|| 680 GIPSY TRAIL RD,KENT |STA 17 XS COLONY LN/WHANG HOLLOW RD
08/22/2016: FALLS/BACK INJURY|| 805 FARMERS MILLS RD,KENT |STA 17 XS SCHRADE RD/GIPSY TRAIL RD
08/22/2016: AUTOMATIC FIRE ALARM|METRIC MOTORS| 668 LUDINGTONVILLE RD,KENT |STA 17 XS DREW RD/SYBIL CT
08/21/2016: CHEST PAIN|| 510 COVINGTON GREEN LN,PATTERSON |STA 22 XS DEAD END /ROUTE 311
08/21/2016: MOTOR VEHICLE ACCIDENT|DILLS BEST BUILDING CENTER| 387 ROUTE 52,KENT |STA 17 XS ADAMS CT/PALMER TR
| | | |
| --- | --- | --- |
| | click on picture for truck raffle information | |
Wood pile exstinguished...

Ex-Chief Shawn Madsen/ Photo by Ex-Chief William Walters , July 24

Putnam county 911 dispatched LCFD to a reported wood pile on fire located in the rear of a residence. Under the command of Chief Keher 1731 and 1744 arrived on scene and extinguished the fire. ... (Full Story & Photos)

Pedestrian struck in front of Lake Carmel General Store

Ex-Chief Shawn Madsen/ photo by Ex-Chief William Walters, July 23

At 9:08pm Lake Carmel Fire Department was dispatched ifo 101 Route 311 for a subject hit by a vehicle. Fire apparatus, the ambulance, Putnam Medic 4 arrived on scene and under the command of Asst Chief David Churchill the patient was stabilized and transported to a nearby trauma center with severe injuries. The fire apparatus shut down the road to keep the scene safe and assisted Kent Police with ... (Full Story & Photos)


Oil Burner Incident with high CO levels in the house

Ex-Chief Robert Shannon, July 15

at 10:43 hrs Lake Carmel Fire Dept. was dispatch for a burning odor in the basement. Upon arrival of Asst. Chief Churchill and Capt. Lowndes it was determined that an Oil Burner "Blowback" had occurred, As a result of this the residence had filled up with CO gas to a level above 200 ppm. (An allowable level is that of under 8 ppm. with a residence that has cigarette smokers or wood burning stoves ... (Full Story & Photos)



Vehicle Fire Drill 5/15/2016

Vehicle Fire Drill

Ex-Chief Robert Shannon, May 15

On Sunday we participated in a Vehicle Fire Drill at our Station 2. The drill consisted of two different evolutions. One of which was a fire in a passenger vehicle and the other in a SUV. The firefighters were instructed about the dangers found in the different vehicle and the safest manner in which to extinguish a fire in them. ANY RESIDENT THAT HAS A VEHICLE THAT THEY WOULD LIKE TO DONATE TO US ... (Full Story & Photos)


Fire Consumes Garage on Church Hill Rd

Ex-Chief Shawn Madsen; photo by Ex- Chief William Walters, May 12

At 1330hrs Lake Carmel Fire Dept was dispatched to a fire in a garage at 103 Church Hill Rd. Kent Police verified large column of smoke coming from that area. Putnam County 911 re-dispatched Lake Carmel FD as well as mutual aid from Kent FD, Brewster FD and East Fishkill FD was requested.

Asst Chief Dave Churchill arrived and assumed command. The detached garage was fully engulfed in flame and instructions ... (Full Story & Photos)



Reduced to rubble.

Your feedback is important to us! Feel free to sign the guestbook.