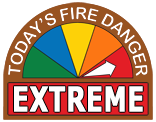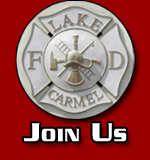 2013 Incidents
Fire
EMS
Jan
15
45
Feb
17
43
Mar
21
50
Apr
19
46
May
23
51
Jun
17
45
Jul
15
57
Aug
17
54
Sep
21
66
Oct
14
52
Nov
0
0
Dec
0
0
Total
179
509
2012 Incidents
Fire
EMS
Jan
25
80
Feb
20
47
Mar
20
44
Apr
21
37
May
17
57
Jun
21
61
Jul
39
86
Aug
19
59
Sep
14
45
Oct
45
63
Nov
31
54
Dec
19
48
Total
291
681
Web Counters
Website Visitors
Since
August 13, 2012

Visitors Today
Dec 09, 2013

Latest 10 Responses

12/08/2013: TRAFFIC/TRANSPORTATION ACCIDEN|MCCARTHY\'S FAMILY EATERY| 374 ROUTE 52,KENT |STA 17 XS PALMER TR/ADAMS CT WPH1-SW PERSON: (COMPLAINANT)
12/07/2013: OVERDOSE/POISONING (INGESTION)|| 73 TOWNERS RD,KENT |STA 17 XS S LAKESHORE DR/MOUNT HOPE RD 23C01 - 68YO FEMALE, INTOX, NOT ALERT.
12/07/2013: CHEST PAIN|| 777 HORSEPOUND RD,KENT |STA 17 XS ROUTE 52 /MUSCARELLA CT PROQA SUMMARY:CHARLIE 10C01 ECHES PATIENT WITH CHEST PAIN. 44-YEAR-OLD FEMALE, CONSCIOUS AND BREATHING.
12/07/2013: BREATHING PROBLEMS|| 52 SCHRADE RD,KENT |STA 17 XS FARMERS MILLS RD/MARSHALL DR 47 YEAR OLD MALE - 6D2 PER CARDS - EMD NOT LAUNCHING PERSON: (COMPLAINANT) (FMLS) JOSEPH HOLDER
12/07/2013: AUTOMATIC FIRE ALARM|| 255 TOWNERS RD,KENT |STA 17 XS PURCHASE RD/MAMARONECK RD ADT, 800-238-4653, 1ST FLOOR SMOKE PERSON: (COMPLAINANT) (FMLS) JAMES KANGANIS
12/07/2013: STROKE (CVA)|| 45 HEMLOCK TRAIL CT,KENT |STA 17 XS DEAD END /PALMER TR WPH1-E 67 YO FEMALE/POSS STROKE/SPEECH ISSUES/BEGAN YESTERDAY/CHARLIE PERSON: (COMPLAINANT) (FMLS) OPOLOSKI
12/06/2013: BREATHING PROBLEMS|| 70 KENT SHORE DR,KENT |STA 17 XS LAKE LOUISE DR/SOUTHLAKE RD PERSON: (COMPLAINANT) (FMLS) JOANN BLACK 51 Y/O FEMALE DIFFICUTLY BREATHING, LOTS OF YELLING GOING ON UNKNOWN WHAT IS GOING
12/06/2013: TRAFFIC/TRANSPORTATION ACCIDEN|| I-84 WB MM60,KENT |STA 17 XS 1 CAR PIAA
12/06/2013: TRAFFIC/TRANSPORTATION ACCIDEN|| I-84 WB BETWEEN RT 311 AND LUDDINGTONVILLE,LAKE CARMEL |STA 17 XS WPH1-NW 1 CAR OFF THE ROADWAY, GRAY CAR PERSON: (COMPLAINANT) (FMLS) JOSE
12/06/2013: HEMORRHAGE/LACERATIONS|| 531 ROUTE 52,KENT |APT FL2 AP 8 |STA 17 XS LINCOLN DR/CHAUNCEY RD 78 YEAR OLD FEMALE - BLOOD THINNERS - 21D3 PER CARDS - RECTAL BLEED 8663827322 OPERATOR 3033 PERSON: (COMPLAINANT) (FMLS) PUMPHREY
THANK YOU for your support…

Thank you to all that participated in this year's Truck Raffle. All the winners have been notified.
Lake Carmel FD summoned to a report of a propane tank turned over.

sm, November 01

LCFD was dispatched by Putnam County 911 to a propane truck rollover. Upon arrival of command a propane delivery truck that contained 2000 gallons of liquid propane was found off the side of the road on the driver's side. The driver of the vehicle was not on location but later he returned and there were no injuries.
It was determined that the truck was not leaking any fluids including propane. A ... (Full Story & Photos)


Photo by Capt Donohue


Lake Carmel FD announces the passing of Past Chief Robert McMahon Sr

Chief Shawn Madsen, October 12

It is with deep sadness the Lake Carmel Fire Dept announces the passing of Life Member Past Chief Robert McMahon Sr. and former Putnam County Bureau of Emergency Services Commissioner who answered his final alarm on Saturday, October 12th and has returned to Heaven to continue God's work of dedicated service.

Robert McMahon Sr is a retired Lieutenant with the FDNY and retired from the Navy as a ... (Full Story & Photos)


Serious MVA with extended extrication on I84

sm, September 25

On September 25, 2013 at 2203hrs Lake Carmel Fire Department responded to a reported personal injury auto accident rollover on I84 west bound at mile marker 60.7. Upon arrival of Kent Police it was confirmed that one SUV was rolled on the driver side into a tree with two people trapped inside. Command arrived on scene and immediately requested one additional ambulance and medic for second patient ... (Full Story & Photos)

Your feedback is important to us! Feel free to sign the guestbook.