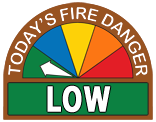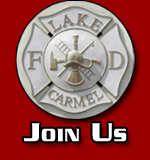 2018 Incidents
Fire
EMS
Jan
24
60
Feb
10
50
Mar
37
71
Apr
18
59
Total
89
240
2017 Incidents
Fire
EMS
Jan
22
62
Feb
18
62
Mar
19
58
Apr
15
64
May
11
58
Jun
11
82
Jul
17
59
Aug
14
62
Sept
27
60
Oct
23
78
Nov
16
44
Dec
26
82
Total
219
771
2016 Incidents
FIRE
EMS
JAN
23
58
FEB
23
49
MAR
16
71
APR
20
70
MAY
14
48
JUN
19
63
JUL
14
74
AUG
17
34
SEP
9
43
OCT
24
86
NOV
12
60
DEC
14
65
Total
205
721
Previous Years
Fire
EMS
Total
2013
197
619
816
2014
206
693
899
2015
234
680
914
2016
205
721
926
2017
219
771
990
Web Counters
Website Visitors
Since
August 13, 2012

Visitors Today
May 21, 2018

First Storm of the season causes havoc
By Ex-Chief Robert Shannon
December 12, 2016

The area's first snowfall created some chaos on Route 52 this morning. A vehicle lost control and took out a utility pole and wires. This effected power and phone service to the area. The driver was taken to the hospital with non life threatening injuries. NYSEG came to the scene. AQ tow truck was called the toad was finally opened after a few hours.

Units:
17-6-1 Rescue Truck, Kent Police and NYSEG
Mutual Aid:
22-7-2 Patterson Amb.