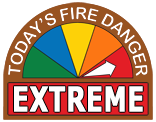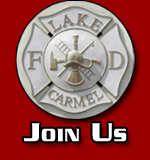 2019 Inxidents
Fire Calls
EMS Calls
Jan
12
67
Feb
14
53
Mar
10
80
Total
36
200
2018 Incidents
Fire
EMS
Jan
24
60
Feb
10
50
Mar
37
71
Apr
18
59
May
53
69
Jun
13
65
Jul
16
57
Aug
20
68
Sep
10
59
Oct
21
60
Nov
16
63
Dec
17
72
Total
255
753
Previous Years
Fire
EMS
Total
2013
197
619
816
2014
206
693
899
2015
234
680
914
2016
205
721
926
2017
219
771
990
2018
255
753
1008
Web Counters
Website Visitors
Since
August 13, 2012

Visitors Today
Apr 25, 2019

Firefighter John Gaffney & Firefighter Brendan Tully complete "Fire Fighter 1" class
By Ex-Chief Shawn Madsen
December 25, 2017

The Lake Carmel Fire Department would like to congratulate Firefighter John Gaffney & Firefighter Brendan Tully on completing the "Fire Fighter 1" class at the Putnam County Fire Training Center.

"Fire Fighter 1" class is over 80 hours teaching the basics of fire fighting.

All training is free of charge to the members of the Lake Carmel Fire Department and Volunteers are needed!

Hyperlinks:
Click here for information on how to join our team.

Brent McDonnell
December 25, 2017 at 8:27 AM
Well done guys.