Community Events
There are currently no events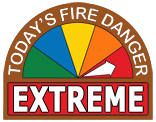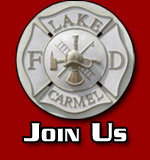 2019 Incidents
Fire Calls
EMS Calls
Jan
12
67
Feb
14
53
Mar
10
80
Apr
10
51
May
12
79
Jun
15
70
Jul
23
75
Aug
17
80
Sept
17
62
Oct
24
78
Nov
19
73
Dec
19
68
Total
192
836
2018 Incidents
Fire
EMS
Jan
24
60
Feb
10
50
Mar
37
71
Apr
18
59
May
53
69
Jun
13
65
Jul
16
57
Aug
20
68
Sep
10
59
Oct
21
60
Nov
16
63
Dec
17
72
Total
255
753
Previous Years
Fire
EMS
Total
2013
197
619
816
2014
206
693
899
2015
234
680
914
2016
205
721
926
2017
219
771
990
2018
255
753
1008
2019
192
836
1028
Web Counters
Website Visitors
Since
August 13, 2012

Visitors Today
Jul 12, 2020

Latest 10 Responses

07/12/2020: CARBON MONOXIDE/NO SYMPTOMS|| 153 DYKEMAN RD,KENT |APT RD |STA 17 XS DARRYL LN/MARION WAY|NARR 888-729-2450. ALL RECIDENCE ARE OUT OF THE HOUSE NO SYMTOMS

07/12/2020: CONVULSIONS/SEIZURES|| |STA 17 XS QUAKER RD/BARRETT HILL RD|NARR WPH1 PERSON: (COMPLAINANT)

07/12/2020: BLEEDING/LACERATIONS|| 27 NOONAN DR,KENT |STA 17 XS SCOTSDALE RD/DOHERTY DR|NARR WPH1 SELECT CHIEF COMPLAINT \'BLEEDING-LACERATIONS\' MATCHING INCIDENT TYPE CODE \'BLEED\' Q: HOW OLD IS THE PATIENT? A: 58 DISPATCH PRIORITY LEVEL: 1 ACCEPT DISPATCH RECOMMENDATIONS DISPATCH PRIORITY LEVEL: 2 VAGIABNAL BLEED FOLLOWING SURGERY PERSON: (COMPLAINANT) (FMLS) CARLY SEVICK

07/12/2020: DRILL|| |STA 17 XS W LAKESHORE DR/NEPERA RD|NARR WATER RESCUE DRILL PERSON: (COMPLAINANT) (FMLS) 1771

07/12/2020: Sunday Announcements – July 12, 2020

Meetings
7/20 – FAB at TOPS beginning at 1900 hours
7/20 – PCVFA Board meeting at 1900 hours. Directors please check your email for location details.

Vehicles Out of Service
11-2-5
14-3-1
15-5-1
22-4-2, 22-7-1
24-8-1
34-7-1
36-7-1
HazMat 1, BOES 3
Car 1
Battalion 16, 17, 18
07/11/2020: BREATHING PROBLEMS|| 296 NICHOLS ST,KENT |STA 17 XS SUNSET HILL CT/GEORGE JR DR|NARR LL SELECT CHIEF COMPLAINT \'BREATHING PROBLEMS\' MATCHING INCIDENT TYPE CODE \'BREAT\' Q: HOW OLD IS THE PATIENT? A: 64 DISPATCH PRIORITY LEVEL: 2 ACCEPT DISPATCH RECOMMENDATIONS PERSON: (COMPLAINANT) (FMLS) JANET BATES CALL RELEASED
07/10/2020: DIABETIC PROBLEMS|| 161 FAIRWAY DR,KENT |STA 17 XS DEAD END /FAIRWAYS CRSNT|NARR ELDERLY FEMALE HIGH BLOOD SUGAR CALLED IN BY DAUGHTER IN VT THE PT\'S SON ON SCENE
07/10/2020: FALLS/BACK INJURY|| 66 SUMMIT LN,KENT |STA 17 XS DEAD END /WHITE BIRCH CT|NARR WPH2 SELECT CHIEF COMPLAINT \'FALLS-BACK INJURY\' MATCHING INCIDENT TYPE CODE \'FALLS\' Q: HOW OLD IS THE PATIENT? A: 9 DISPATCH PRIORITY LEVEL: 3 ACCEPT DISPATCH RECOMMENDATIONS PERSON: (COMPLAINANT) (FMLS) RAMONE DELAY IN DISPATCH DUE TO ANOTHER CALL GOING OUT
07/10/2020: CHEST PAIN|| 50 HARVEST DR,SOUTHEAST |STA 11 XS PLUM TREE CT/ROUTE 312|NARR WPH2-SW SELECT CHIEF COMPLAINT \'CHEST PAIN\' MATCHING INCIDENT TYPE CODE \'CHEST\' Q: HOW OLD IS THE PATIENT? A: 42 DISPATCH PRIORITY LEVEL: 1 ACCEPT DISPATCH RECOMMENDATIONS PERSON: (COMPLAINANT) (FMLS) THOMAS MARTINI
07/09/2020: MEDIC ALERT|| 7 HORTON RD,KENT |STA 17 XS UNION RD/DINGLEY RD|NARR LIFT ASSIST / UNKNOWN AGE/ UNINJURED LIFE PROTECT/ 8772069141 PERSON: (COMPLAINANT) (FMLS) MCMANUS

READY GO.....

It is with the deep sadness that we announce the sudden passing of Chief Robert Shannon II. Chief Shannon a third generation Chief proudly served his community for over 30 years and worked for Putnam County Bureau of Emergency Services as a 911 dispatcher for nearly 11 years. Robbie thrived on making sure our youth were educated in the Lake Carmel Fire Department Explorer Post by preparing them for the world of emergency services and by doing fire prevention at our local schools and the Ready E Fox 911 program teaching them how to get out of the house safely and the proper way to call 911 in case of an emergency. He has countless citations for saving lives both on calls with LCFD and giving lifesaving instructions over the phone at the 911 Center. Chief Shannon assisted at the World Trade Center after 9/11 and was instrumental in donating a fire truck to Clermont Harbor FD in Mississippi after Hurricane Katrina. He was truly a community driven individual.

Chief Robbie Shannon leaves behind his wife Lt Crissy Shannon of the Lake Camel FD and three children Jeremy, James and Morgan.

At this time there are no arrangements

Chief.. You will be missed. Thank you for everything you have done for us. We'll take it from here.
NYS DEC Burn Ban March 16th - May 14th
for more information click link below
Department of Environmental Conservation
COVID-19 GUIDELINES - from Putnam County Department of Health

Ex-Chief Shawn Madsen, March 13

COVID-19 GUIDELINES
Prevent the Spread of Respiratory Illnesses
Practice good hygiene:
 Wash hands frequently with soap and water for at least 20 seconds. If soap and
water are not available, use alcohol-based hand sanitizers.
 Avoid touching eyes, mouth and nose with unwashed hands.
 Do not share personal items such as water bottles.
 Avoid close contact with individuals who are sick.
 Stay ... (Full Story)






Chimney Fire Extends to the Structure

Ex-Chief Shawn Madsen/Photo unknown source, December 09

At 4:26pm Lake Carmel FD was dispatched to 22 Arbor Ct for a reported chimney fire that has extended to the roof. Upon arrival of Asst Chief Ken Launzinger he confirmed a fire that was in and around the chimney. An immediate request for assistance was made through Putnam 911 for East Fishkill FD FAST, Brewster FD engine, Carmel, Kent and Patterson with one tanker each and a Putnam County Battalion. ... (Full Story & Photos)


Fire Rips Through Residential Home

Ex-Chief Shawn Madsen, December 03

Just before midnight on December 2nd Lake Carmel FD responded to reported house on fire at 49 Chappaque Rd. Asst Chief Ken Launzinger arrived on scene reporting flames coming from the basement. An immediate request for assistance want to the neighboring fire departments. Chief TJ Donohue arrived assuming command.

Command confirmed all occupants were accounted for and safe Lake Carmel firefighters ... (Full Story)




Large Brush- Presbyterian Way

Ex-Chief Shawn Madsen, October 05

At approximately 2pm Lake Carmel Fire was dispatched to 90 Presbyterian Way a reported wood chip pile on fire. Upon arrival of command the fire was deemed large and an immediate request for additional tankers and manpower went out to the neighboring departments. Size up consisted of a site over 2 acres near a cliff was burning and the fire was smoldering underground.

As of 7:40pm all units were ... (Full Story & Photos)

Your feedback is important to us! Feel free to sign the guestbook.
---
Unfortunately the Lake Carmel Fire Department does not rent the meeting room to the public.
-LCFD Web Team