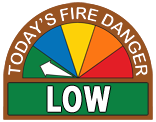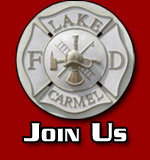 Previous Years
Fire
EMS
Total
2013
197
619
816
2014
206
693
899
2015
234
680
914
2016
205
721
926
2017
219
771
990
2018
255
753
1008
2019
192
836
1028
Web Counters
Website Visitors
Since
August 13, 2012

Visitors Today
Jan 16, 2022

National Weather Service Alerts for Putnam County, NY



Congratulations Rams!!!! 




---
Lake Carmel Fire Department has teamed up with Red Cross in a Smoke Detector Installation Program for further information Email fireprevention@lcfd.com or call 845-225-3730 ext 1780 and somebody will return your call as soon as possibe
Kidde smoke detectors recalled due to 'risk of failure'

CONSUMER PRODUCT SAFETY COMMISSION, May 08

More than a quarter-million Kidde TruSense Smoke Alarms and Combination Smoke/Carbon Monoxide Alarms are being recalled, over concerns they can fail to alert for fires, according to the U.S. Consumer Product Safety Commission.

Thursday's recall of about 226,000 units, covers Kidde Model Series 2040, 2050, 2060 and 2070 Smoke and Combination Smoke/Carbon Monoxide alarms, according to a notice posted ... (Full Story & Photos)


Afternoon Motor Vehicle Accident Causes Temporary Road Closure

SM, April 16

Friday At 6:10pm Lake Carmel Fire/EMS and PC Medic 4 was dispatched to a reported head on collision in front of the Lakeview Church on Rt 52. Chief Justyn Lewis arrived on scene found two cars in the middle of Route 52 with multiple people injured. Putnam County EMS Director Casey Quake arrived and there was an immediate request for an additional Medic and BLS ambulance. Command requested assistance ... (Full Story)





DEC Announces Residential Brush Burning Prohibited in New York State March 16 Through May 14

New York State Department of Environmental Conservation, March 14

Ban Reduces Wildfire Risks, Protects Lives and Property
New York State Department of Environmental Conservation (DEC) Commissioner Basil Seggos today announced the annual statewide ban prohibiting residential brush burning will begin March 16, and run through May 14. With spring approaching, DEC is reminding residents that conditions for wildfires are heightened in springtime when most wildfires occur.

"While ... (Full Story)





Late Afternoon MVA - Route 52

Ex-Chief Shawn Madsen, January 07

At 1538hrs Lake Carmel Fire and Ambulance were dispatched to a reported motor vehicle accident with injuries in the area of 611 Route 52. Assistant Chief Ken Launzinger arrived on scene found two vehicles with severe damage in the roadway. One vehicle had a person trapped with the other occupants out of the vehicle walking around. Prior to arrival of the rescue the person was removed and being tended ... (Full Story & Photos)

Today the LCFD celebrated it's 75th anniversary

Jess Ryan, September 12

Today the LCFD celebrated it's 75th anniversary! 
It's not exactly how we had planned to celebrate serving the Lake Carmel community since 1945 but we couldn't let it just pass us by.(We gathered for a quick picture and immediately returned to social distancing.)In addition to commemorating this event we wanted to recognize an outstanding member with over 40 years of service. Today Chief Donohue awarded ... (Full Story & Photos)

Your feedback is important to us! Feel free to sign the guestbook.
---
Unfortunately the Lake Carmel Fire Department does not rent the meeting room to the public.
-LCFD Web Team