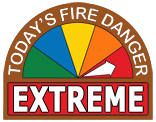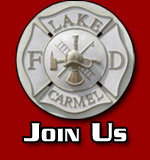 Previous Years
Fire
EMS
Total
2013
197
619
816
2014
206
693
899
2015
234
680
914
2016
205
721
926
2017
219
771
990
2018
255
753
1008
2019
192
836
1028
Web Counters
Website Visitors
Since
August 13, 2012

Visitors Today
Dec 11, 2023

Guestbook
Your feedback is important to us. Feel free to leave your comments.
| | |
| --- | --- |
| Page of 1 [ Back | Next ] | Records 1 - 12 of 12 |
Signed on November 05, 2019 at 2:29 AM
Name:
Sam
Comments:

Thank you so much for your service and all you do for our community!
Signed on May 09, 2019 at 1:13 PM
Name:
Chris Richie
Rank/Title:
Ex-Chief
Web Address:
www.crotonfallsfire.com
Location:
Firemens Home- Hudson, NY
Comments:

Thank you for an AWESOME day on May 5th 2019!! Best time I've had since I arrived here last year!!
Signed on January 25, 2018 at 9:53 AM
Name:
Glenn Decker
Location:
North Carolina
Comments:

Looks great.
Signed on August 02, 2017 at 4:41 PM
Name:
Wayne Sherrod
Rank/Title:
deputy Fire Marshal
Location:
Fuquay-Varina FD North Carolina
Comments:

Love the web site keep up the great work miss being part of LCFD Its Been 20 years feels like an eternity.
Signed on April 24, 2015 at 9:18 PM
Name:
Rose Ann Sprague-Light
Location:
United States
Comments:

I want to thank all members who assisted with my fathers accident. My brother unfortunately passed away but, my father has a fighting chance and for that I thank you all from the bottom of my heart.

Sincerely
Rose Ann Sprague-Light
Signed on July 13, 2014 at 3:42 PM
Name:
Nancy C.
Location:
Granville, Ohio
Comments:

Thank you one and all for all you did for my cousin Tom!
I have a feeling you all outdid yourselves.
All of you in uniform lining the walls of Drew Methodist Church was quite impressive.
I know Tom would be proud and we sure were.
Thank you all again.
Signed on April 04, 2013 at 9:19 PM
Name:
Jamie Gagliardo
Rank/Title:
Chief
Web Address:
www.plfd.org
Location:
Putnam Lake NY
Comments:

Nice job on the site, we are in the process of building ours with firehouse solutions ourselves!
Signed on March 05, 2013 at 9:59 PM
Name:
John B
Comments:

Great Site.. Keep up the good work
Signed on January 09, 2013 at 3:40 PM
Name:
Erik Brillon
Rank/Title:
Former LCFD FF
Location:
Poughquag, NY
Comments:

I hope to see more of the site and you all :-) Keep safe
Signed on September 07, 2012 at 9:51 AM
Name:
Bob Jeffries
Rank/Title:
Lt.
Location:
Pinch (Kanawha Co.), Wv.
Comments:

Like your site, looking foreward to seeing more content as you build the site. Keep safe and may your God bless you and your families1
Signed on August 16, 2012 at 10:34 PM
Name:
MIKE FILECCO
Rank/Title:
LIFE MEMBER
Location:
LAKE CARMEL NY
Comments:

NICE JOB
Signed on August 09, 2012 at 5:59 PM
Name:
Justyn Lewis
Rank/Title:
Chief
Comments:

Nice Job!!!!
| | |
| --- | --- |
| Page of 1 [ Back | Next ] | Records 1 - 12 of 12 |