Community Events
There are currently no events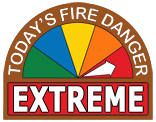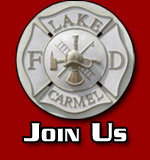 2019 Incidents
Fire Calls
EMS Calls
Jan
12
67
Feb
14
53
Mar
10
80
Apr
10
51
May
12
79
Jun
15
70
Jul
23
75
Aug
17
80
Sept
17
62
Oct
24
78
Nov
19
73
Dec
19
68
Total
192
836
2018 Incidents
Fire
EMS
Jan
24
60
Feb
10
50
Mar
37
71
Apr
18
59
May
53
69
Jun
13
65
Jul
16
57
Aug
20
68
Sep
10
59
Oct
21
60
Nov
16
63
Dec
17
72
Total
255
753
Previous Years
Fire
EMS
Total
2013
197
619
816
2014
206
693
899
2015
234
680
914
2016
205
721
926
2017
219
771
990
2018
255
753
1008
2019
192
836
1028
Web Counters
Website Visitors
Since
August 13, 2012

Visitors Today
Jul 12, 2020

Large Search in progress on Lake Carmel
By Ex-Chief Shawn Madsen
July 20, 2019

at 1932hrs There is an on going search on Lake Carmel. There are many agencies working throughout the the roads around and on the lake so use extreme caution in the area.

Will update as soon as possible...

Search still in progress 2200hrs...

Units:
1711, 1712, 1713, 1782, 1761, 1771, LCFD Marine unit 1 and Kent Police
Mutual Aid:
Carmel FD with water rescue equipment, Mahopac Falls Dive Team, Yorktown Dive Team. PC Battalion 15 and Car 2. PC Sheriff Department.