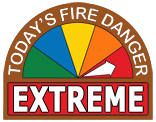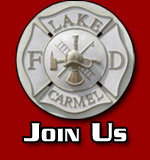 Previous Years
Fire
EMS
Total
2013
197
619
816
2014
206
693
899
2015
234
680
914
2016
205
721
926
2017
219
771
990
2018
255
753
1008
2019
192
836
1028
Web Counters
Website Visitors
Since
August 13, 2012

Visitors Today
Dec 11, 2023

Vehicle Fire I84 West Bound MM 61.6
By Ex-Chief Shawn Madsen/
April 14, 2023

At 1:57pm Lake Carmel Fire Department was dispatched for a reported vehicle fire. 1723 arrived on scene and found a vehicle fully involved on the shoulder. The crew extinguished the fire and turned the over to NY State Police

Units:
17-2-3
Harold. Riesdorph
April 15, 2023 at 4:49 PM
A job well done by all. Keep staying safe.
Lake Carmel Fire Department
April 15, 2023 at 5:03 PM
Thank you for the kind words Harold..
Chris Trifari
April 18, 2023 at 4:40 AM
Driving by just as owner opened his gas cap and fire was coming out. Not normal on a Corvette. Called 911. At least driver was out of vehicle already.. Was amazing to see gas cap open and fire emerge. That was a new sight. Towel wouldn't extinguish this one
.